The milestones of our journey
It is not the strongest of the species that survives. It is the one that is most adaptable to change
1966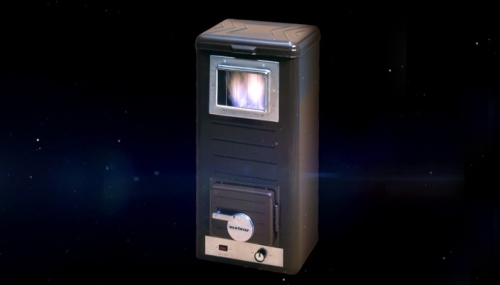 Wood Burning stoves
In 1966, stimulated by an entrepreneurial spirit based in the local fabric and the founder's DNA, we started to create something of our own: an activity that produced heat generators and wood burning stoves with deep attention to quality, low cost and energy saving requirements, already of great importance at that time.
1981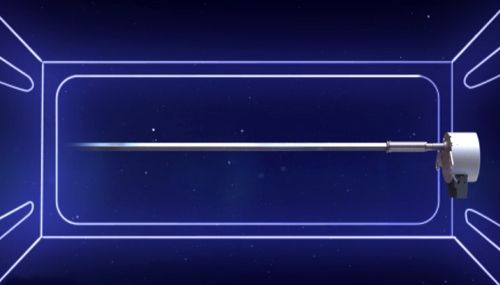 GEAR MOTORS FOR ROTISSERIES
Understanding that growth for us meant to enter the heart of our customers' products, we undertook the production of rotisserie gear motors for domestic ovens. Today they represent our core business.
1991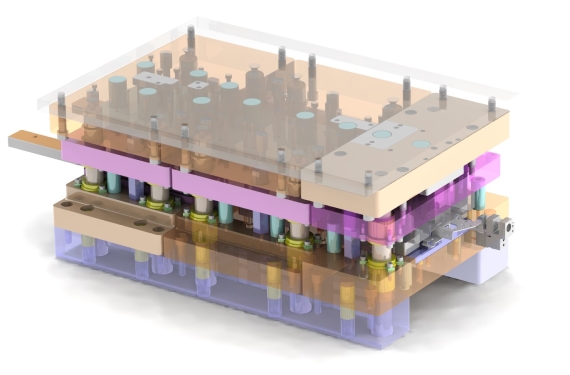 DESIGN OF MOULDS
The need to dominate the entire production process has led us to create a division devoted to the design and construction of tools, production lines and controls.
1996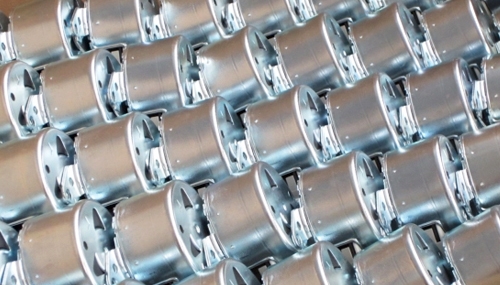 FIRST AUTOMATIC LINE FOR THE PRODUCTION OF GEAR MOTORS
Production has become a major standardized series and therefore we introduced an automated production line to meet any domestic market need.
1999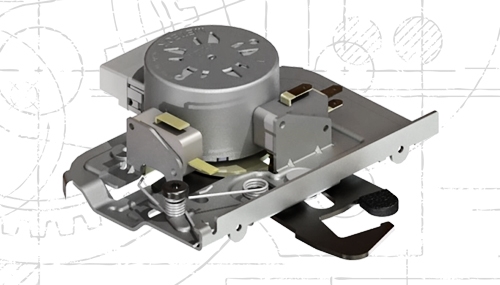 FIRST DOOR LOCK DEVICE FOR OVENS
In 1999 we evolved our production from the single component into the more complex system, starting the design and manufacture of door lock devices for domestic ovens, safety motorized systems for pyrolytic kitchens. The product quickly spread to USA, France and Germany. Moreover, we built an automatic assembly line with camera control systems for 100% quality control.
2002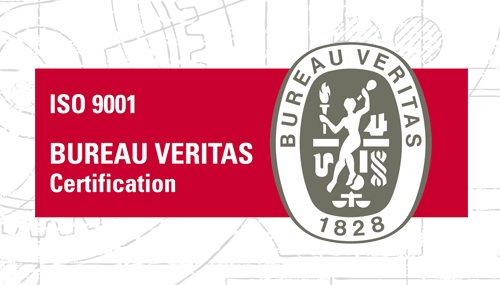 QUALITY BECOMES SYSTEM
In 2002, Quality became Company System and we achieved the ISO 9001 Certification, an international quality management standard applied in every business department and production process.
2008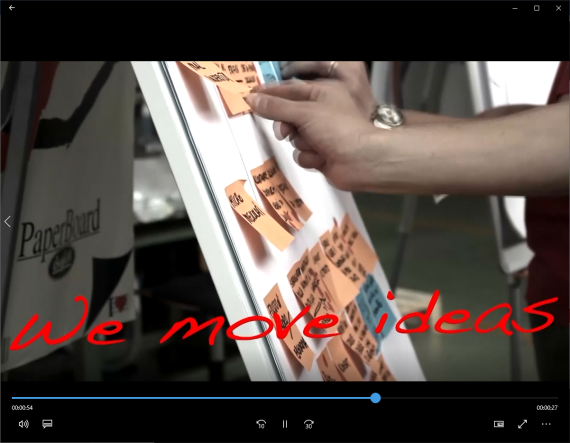 ADOPTION OF THE LEAN PRODUCTION METHOD
In 2008, in our growth path, we approached, thanks to a leading customer in the home appliance market, and put into practice lean thinking. The results and the great energy that they have brought us involved in every sector of the organization and process and now we live passionately, in every working day KaiZen concepts or continuous improvement.
2012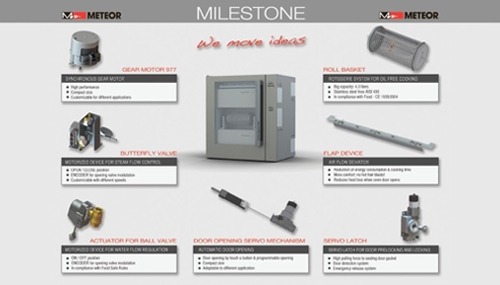 NEW PRODUCTS, NEW APPLICATIONS
Our willingness to be responsive and flexible to market changes and customer needs has allowed us to enter many different application areas and expand the core business, traditionally linked to household appliances, to professional applications. The R & D area has expanded its skills by producing cooking products, professional washing, fluid dosing, vending machines, offering new versions of gear motors, cooking kits, actuators, motorized locks and servomechanisms.
2013
INTERNATIONALITAZION : METEOR EGYPT
By launching an internationalization policy, we have opened a production plant in Cairo for the production of gear motors and other strategic components for kitchens and ovens manufacturers in the North African and Asian markets.
2015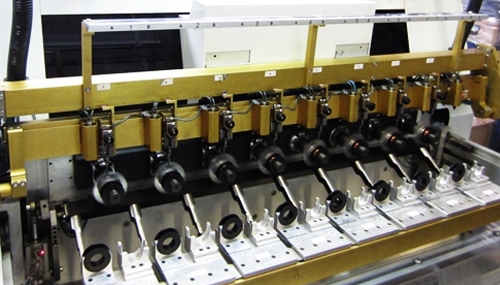 METEOR - VILLANOVA PADUA
Dominance of the production process with the aim of improving efficiency and quality has led us to internalize strategic machining, from prototype construction, to mold manufacturing, assembly lines, to door lock and gear motor mounting stations, up to the electrical winding of the motor that is being produced since 2015 from the new site of Villanova Padua.
2017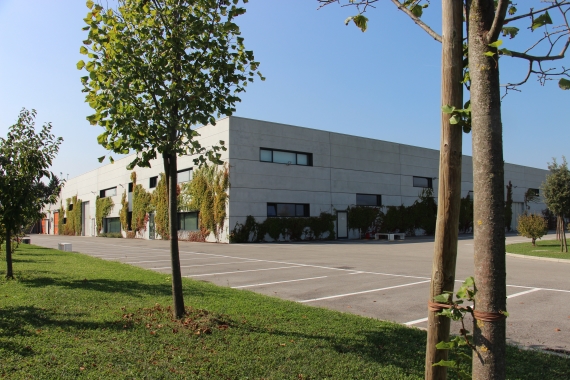 METEOR EXPANSION
Sensitive and present in the dynamics of an increasingly internationalized market, we are deeply rooted in our territory. 2017 for us is a year of challenge and further confirmation. As of July, we will double the production unit of our headquarter in Mareno di Piave with the aim of producing over 10 million gear motors.
2019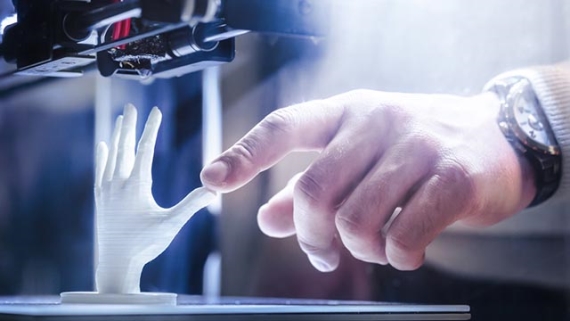 3D Printing
Always receptive to changes and innovations to provide the best performance and solutions to our customers, we see in 3D Printing high potential that goes beyond rapid prototyping and reduction of design times.
2020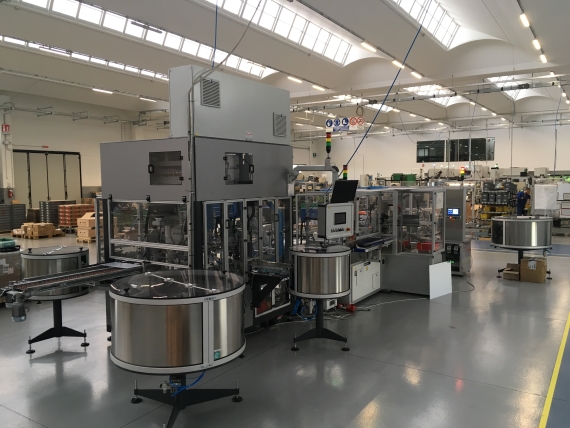 Door lock Production LIne
The production is highly integrated and automated, starting from the idea to the manufacture of molds and components, the design and development of Production Line focused on customer need, up to the assembly of the finished product.
2021

Industry 4.0
Industry 4.0 for Meteor means combining a strong propensity to adopt & integrate new production technologies to improve working conditions, create new business models, increase plant productivity & enhance quality & performances of its range of products.