METEOR will be one of the testimonials of Build Back Better, digital conference focused on the stories of improvement at Covid time, organized by Kaizen Institute next 22 October at 4 pm.
Luca Nadal will show the results gained through the "Cantieri Zero Faldoni" carried out in the 5 Areas: Administration, Commercial Back Office, Quality, Technical & Purchasing Depts.
The italian event follows the Internation one occured last June, where more than 2000 people attended the first digital conference of Kaizen Institute on the post COVID-19 "Build Back Better" activities with international experts of continous improvement such as Art Byrne, Bob Emiliani, Euclides Coimbra and Ola Grytten.
Don't miss the chance, for free registration!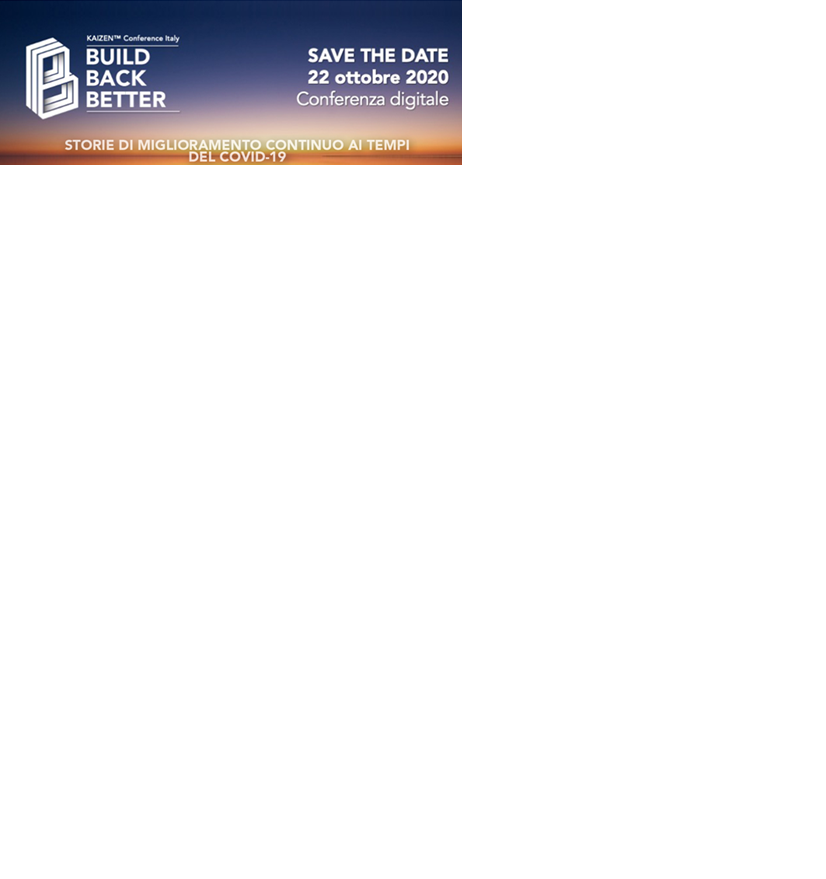 Request further information on this solution
Print